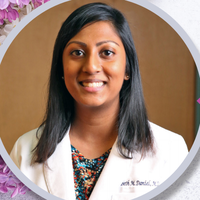 Elizabeth Daniel, MD
Allergy, Asthma and Immunology Specialist in Maryland
Dr.Daniel is Board Certified in Allergy/Immunology and Internal Medicine.
She trained at Penn State Health in Hershey, PA.
She graduated from medical school at the University of Maryland School of Medicine
Dr. Daniel enjoys painting, trying new recipes and is part of the Ravens Nation.
She is excited to be back in her hometown caring for patients of all ages!