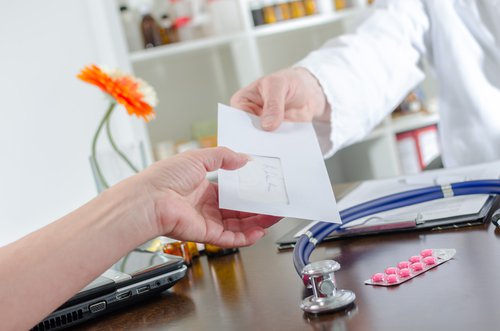 While your primary care physician can provide care for a wide variety of needs, some conditions -- including asthma and allergies -- are better treated by a specialist who has had the appropriate training in a particular area of medicine. In this case, your provider will want to refer you to a professional in whom they trust. But how do referrals work, and why is this step necessary?
At the Allergy & Asthma Center, we want our patients to understand the ins and outs of their allergy and asthma care, including what referrals are and why they might need one. Check out this basic guide to better understand the referral process:
What Exactly is a Referral? 
A referral is a recommendation from your primary care doctor that you see a specialist, such as an allergist, to receive specialized care, such as an allergy test. This recommendation will come in the form of a letter from your primary care physician addressed to the specialist, and it will contain all the relevant medical information the specialist will need to begin your care. This may include previous treatments you've had for your symptoms and the results of any tests your doctor has performed in the past.
Why Do I Need a Referral?
There are several reasons why a referral from your doctor might be your best option for finding an allergy specialist. Firstly, a referral from a trusted physician gives you peace of mind that the specialist you're going to see is trustworthy, and that an open line of communication is being established between both providers to ensure coordinated care. 
Additionally, referrals are an essential part of certain insurance plans. If you have a Health Maintenance Organization (HMO) insurance plan, you'll need to stay within your provider's specific health network for your care to be covered, even from an allergy specialist. A referral from your physician is sure to stay within that network, ensuring you are covered. 
If you have a Preferred Provider Organization (PPO) insurance plan, a referral isn't necessarily required for you to receive coverage for specialized care; however, your doctor's input is always valuable when choosing your allergist.
How Do I Get a Referral? 
Obtaining a referral is simple: just ask your doctor. In some cases, the recommendation to see a specialist will come from your doctor unprompted. Your regular primary care physician will have all the documentation needed to update your specialist, ensuring that care can begin as soon as possible without any unnecessary examinations or tests. 
Once you give your permission to share these documents, you can schedule an appointment with your specialist. Remember: Always be sure to bring your referral letter with you to your appointment!
If you've already started to see a specialist without a referral, it's still important to let your primary care doctor know. The more coordination there is between providers, the better your doctors can work together to help you.

At the Allergy & Asthma Center, we are committed to coordinating with your primary care provider in order to serve you best. If you'd like to begin treatment with us for asthma or allergies, talk to your doctor about a referral and schedule your appointment today.